pdfFiller is not affiliated with any government organization
VA DHRM Form 10-012 2003-2023 free printable template
Show details
Hide details
Commonwealth of Virginia DHRM Form 10-012 Rev. 9/03 Please print in ink preferably black or use typewriter Number of attachments Application for Employment Position number Employees of the Commonwealth and applicants for employment shall be afforded equal opportunity in all aspects of employment without regard to race color religion political affiliation national origin disability marital status gender or age. Month Year 14. CERTIFICATION--Each Application Requires Current Date and Original...
Get, Create, Make and Sign application 10 012 form
Get Form

eSign

Fax

Email

Add Annotation

Share
How to fill out virginia employment commission 2003-2023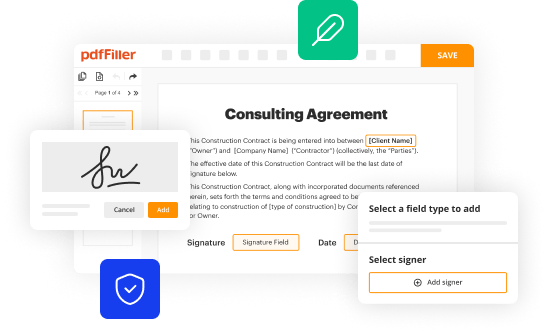 How to fill out virginia employment commission:
01
Gather all necessary information, such as your personal details, employment history, and reason for filing.
02
Visit the official website of the Virginia Employment Commission.
03
Look for the "File a Claim" or similar option and click on it.
04
Follow the instructions provided on the website to create an account or login if you already have one.
05
Provide all the required information accurately and completely, including your contact details, Social Security number, and employment history.
06
Submit any supporting documents, such as your previous pay stubs or documentation of job search efforts, if applicable.
07
Review your application to ensure that all the information provided is correct and complete.
08
Submit your application electronically or by mail, depending on the given instructions.
09
Keep a copy of your application and any confirmation or reference number for future reference.
10
Monitor your communication channels, such as email or mail, for updates from the Virginia Employment Commission regarding your claim.
Who needs virginia employment commission:
01
Individuals who have recently lost their job and are seeking unemployment benefits.
02
Individuals who have been laid off or terminated from their previous employment.
03
Individuals who have experienced reduced work hours or wages due to economic factors.
04
Individuals who are unable to work due to certain qualifying circumstances, such as illness or disability.
This is how it works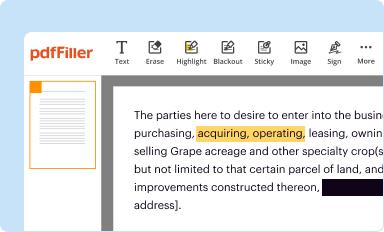 Edit your virginia employment commission 2003-2023 form online
Type text, complete fillable fields, insert images, highlight or blackout data for discretion, add comments, and more.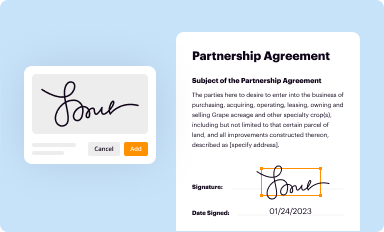 Add your legally-binding signature
Draw or type your signature, upload a signature image, or capture it with your digital camera.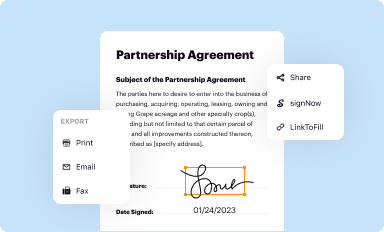 Share your form instantly
Email, fax, or share your virginia employment commission 2003-2023 form via URL. You can also download, print, or export forms to your preferred cloud storage service.
How to edit virginia employment commission online
Follow the guidelines below to take advantage of the professional PDF editor:
1
Check your account. It's time to start your free trial.
2
Prepare a file. Use the Add New button. Then upload your file to the system from your device, importing it from internal mail, the cloud, or by adding its URL.
3
Edit virginia application employment form. Add and replace text, insert new objects, rearrange pages, add watermarks and page numbers, and more. Click Done when you are finished editing and go to the Documents tab to merge, split, lock or unlock the file.
4
Save your file. Select it from your list of records. Then, move your cursor to the right toolbar and choose one of the exporting options. You can save it in multiple formats, download it as a PDF, send it by email, or store it in the cloud, among other things.
Dealing with documents is always simple with pdfFiller.
People Also Ask about virginia employment commission
What is the VEC FC 20 form?
How do I get my virginia unemployment tax form?
Can you collect unemployment if you are fired in Virginia?
What are the rules for unemployment in Virginia?
How do I fill out unemployment benefits in virginia?
What disqualifies you from unemployment in virginia?
How do I get through to virginia unemployment Commission?
Virginia Employment Application is not the form you're looking for?
Search for another form here.
Comments and Help with state of virginia application
Who needs the DRM Form 10-012?
Any person applying for employment in the Commonwealth of Virginia needs this form.
What is the purpose of the DRM Form 10-012?
The DRM Form 10-012 is an application for employment.
What documents should accompany the DRM Form 10-012?
The agency announcing the vacancy may request the applicant to provide other documents along with the form.
What information should be provided?
The applicant provides the following information: position applied for; agency; SSN; full legal name; address; home and business phones; e-mail address.
In section 9 "Education", the applicant should indicate the highest grade he completed; number of years of post high school education; name and location of institution; degree received; specialty or major; minor; dates attended.
Section 10 "Experience" contains the following entries: job title; employer; type of business; immediate supervisor; title; salary; duties; number and titles of employees under the applicant's supervision; equipment used; reasons for leaving; additional information including training, seminars, workshops, achievements; special skills; automation word processing; typing speed; shorthand speed; licenses, certificates or other authorization to practice a profession or trade.
In section 11 "References", the applicant should provide names, addresses, and relationships or three persons not related to the applicant who know the applicant's qualifications.
Section 12 "Miscellaneous" contains the following entries: (a) acceptable shifts (day, evening, night, rotating, weekends); (b) job status (full-time or part-time); (c) employment status (salaried, hourly, part-time salaried); (d) possibility to travel; list of the geographic locations where the applicant is willing to work; willingness to provide transportation; question about US employment legality; question about registration for the Selective Service; question about convictions for violations of law; date when the applicant would be available to start work.
In section 14 the applicant certifies that all entries are true and complete and that he understands and agrees that any falsification may cause forfeiture of any employment in the service of the Commonwealth of Virginia.
The applicant dates and signs the DRM Form 10-012.
Finally, the applicant indicates the racial and ethnic group he belongs to; the highest level of education the applicant completed; and gender.
Where do I send the DRM Form 10-012?
The applicant should send this form directly to the agency announcing the vacancy.
Video instructions and help with filling out and completing virginia employment commission
Instructions and Help about virginia job application fillable form
Hey guys it's your girl teen I want to go ahead and shut up Jarrett Meyers Jared sent me this crazy story is coming out of vicious ass Virginia so what happened is that there's a 31-year-old man named Kevin Monroe and summer Monroe was so desperate to go get a job he wanted to McDonald's, and he talked to the hiring manager, and they told him that you have to go online and for locked up job application, and he told him that he didn't have access to a computer, and he wanted a paper application they refused to give it to him, so he pulled out a handgun, and he threatened the manager to go give him a paper application, so the manager goes in grabs from a paper application Kevin sits down he starts filling out the application and while I was going to doubt the manager pause the police and police coming to rest on um there's no move stuff to go with this story but this story to me is just really sad it screams a lot of different dynamics to me for a man to want a job that bad says a lot you know everybody said think Tommy's getting better and Obama and all them seven economies you know I was on an upward climb that's getting better if this store doesn't prove to you that the economy is not getting better and that social economics is getting worse for people of color I don't know what else do you know for this man to be so desperate to pull out a gun and want a job application, and after he did that he sat there lifeless, and he's stupid while he sits there but that just shows you this man's desperation she's set there and literally filled out all his growth information on the job application that's how bad he wanted the job you know while I'm not saying it's okay for him to plot a gun that's never okay threatened somebody who are good on them this situation is sad I think folks need to look at the bigger picture of how desperate people are right now looking for work there's a lot of work that's not out here for people like we were getting laid off there's nothing good about this economy right now some get so comfortable or let you know the media or let you know the politicians fool you into thinking that everything in this country is getting better a lot of libraries in the hood they don't allow you to just surf freely they've changed a lot of rules over the years you know everybody does not have access to internet if I don't have access to an iPad, so I feel really, awful for this man I do think that they should be an option for people to fill out paper applications you know, and I hate doing the whole online thing is such an annoying process it's a lot quicker and a lot easier to fill out a hand application but again that does not negate the fact that this man put out a gun on this man who is doing nothing more than his job you know it doesn't make it okay, but it does make me say that somebody was willing to risk their freedom and go to jail all over a job application, so we're going to have to see what happens with this case so anyways go ahead...
FAQ
Who is required to file virginia employment commission?

Employers in Virginia are required to file quarterly contributions and wage reports with the Virginia Employment Commission (VEC). The VEC is the state agency responsible for collecting and distributing unemployment insurance taxes. Employers must also file annual reports with the VEC.

What is virginia employment commission?

The Virginia Employment Commission (VEC) is the state agency responsible for providing employment services and administering unemployment insurance programs in the Commonwealth of Virginia, United States. It is an essential part of the state government's efforts to connect job seekers with employers and ensure economic stability for its residents. The commission helps job seekers in finding employment opportunities, provides workforce training, matches qualified workers with available job openings, and also administers unemployment benefits to eligible individuals who have lost their jobs. Additionally, the VEC collects employment data, conducts labor market research, and provides statistical information to support economic development initiatives in Virginia.

How to fill out virginia employment commission?

To fill out the Virginia Employment Commission (VEC), follow these steps: 1. Visit the Virginia Employment Commission website: Go to the official website of the Virginia Employment Commission at www.vec.virginia.gov. 2. Navigate to the forms section: Look for the "Forms and Publications" section usually located in the main menu or in an easily accessible area within the website. Click on it to view the available forms. 3. Find the appropriate form: Locate the form that is relevant to your needs. The VEC offers a variety of forms for different purposes, such as filing unemployment claims, reporting wage and tax information, or requesting employment services. Make sure to select the correct form that matches the purpose of your request. 4. Download the form: Click on the form's link to download it. The form will usually be in PDF format, so make sure you have a PDF reader installed on your device. 5. Fill out the form: Open the downloaded form using a PDF reader, such as Adobe Acrobat Reader. Fill out the required fields of the form with accurate and complete information. Read the instructions provided with the form to ensure you understand how to fill it out correctly. 6. Save the completed form: Once you have filled out the form, save it to your device, ensuring that you have a copy for your records. 7. Submit the form: Depending on the instructions provided by the VEC, you may need to submit the filled-out form in different ways. The VEC website will usually include information on how to submit the form, whether it's through online submission, mailing it to a specific address, or visiting a local VEC office in person. Note: It's important to thoroughly read the instructions provided by the Virginia Employment Commission when filling out their forms, as requirements and procedures may vary depending on the specific form and purpose.

What is the purpose of virginia employment commission?

The purpose of the Virginia Employment Commission (VEC) is to facilitate employment and promote economic growth in the state of Virginia. Its primary goal is to connect job seekers with employment opportunities and assist employers in finding suitable candidates for job vacancies. The VEC provides various services such as job placement assistance, labor market information, unemployment insurance, and workforce development programs to both individuals and businesses. It also oversees the administration of unemployment benefits and ensures compliance with labor laws and regulations. Ultimately, the VEC strives to enhance the overall employment situation in Virginia and contribute to a thriving economy.

What information must be reported on virginia employment commission?

The Virginia Employment Commission (VEC) requires various information to be reported. Some of the key information that must be reported to the VEC includes: 1. Employer Identification Number (EIN): The federal identification number assigned to your business by the Internal Revenue Service (IRS). 2. Payroll Information: The wages paid to employees, including regular wages, overtime, bonuses, commissions, and any other form of compensation. 3. Employee Information: The full name, social security number, address, and other relevant details of each employee, including new hires, rehires, and those who leave employment. 4. Separation Information: Details of any separation or termination of employees, including the reason for separation and the date. 5. Quarterly Employment/Unemployment Tax Reporting: Employers must file quarterly reports that include information on the number of employees, total wages paid, and the amount of taxes withheld. 6. Workforce Development Program Participation: Information regarding any participation in workforce development programs, such as apprenticeship programs or on-the-job training initiatives. 7. Compliance with Labor Laws: Employers may also be required to provide information related to compliance with labor laws, such as minimum wage rates, overtime regulations, and Family and Medical Leave Act (FMLA) requirements. It is important to note that this list is not exhaustive, and additional information may be required depending on specific circumstances or changes in legislation. Employers should refer to the VEC's guidelines and instructions for accurate and up-to-date reporting requirements.

What is the penalty for the late filing of virginia employment commission?

The penalty for the late filing of the Virginia Employment Commission (VEC) can vary depending on the specific circumstances. The VEC may assess penalties and interest for late filing and/or late payment of state unemployment taxes, particularly if there is a pattern of noncompliance. These penalties and interest charges can accrue daily and can significantly increase the amount owed. It is important to note that specific details on penalties for late filing can be found in the Virginia Unemployment Compensation Act and related regulations. Additionally, individuals and businesses should consult with the VEC directly or seek professional advice for accurate and up-to-date information regarding penalties and any potential legal consequences.

How can I edit virginia employment commission from Google Drive?

People who need to keep track of documents and fill out forms quickly can connect PDF Filler to their Google Docs account. This means that they can make, edit, and sign documents right from their Google Drive. Make your virginia application employment form into a fillable form that you can manage and sign from any internet-connected device with this add-on.

Where do I find virginia employment application?

The pdfFiller premium subscription gives you access to a large library of fillable forms (over 25 million fillable templates) that you can download, fill out, print, and sign. In the library, you'll have no problem discovering state-specific virginia job application and other forms. Find the template you want and tweak it with powerful editing tools.

How do I execute va state employment application form print online?

pdfFiller has made it simple to fill out and eSign virginia jobs application form. The application has capabilities that allow you to modify and rearrange PDF content, add fillable fields, and eSign the document. Begin a free trial to discover all of the features of pdfFiller, the best document editing solution.